Live a
Key-Free Life
A stylish, more convenient way to come home. Shop our smart locks with keyless and keyed options.



Go totally keyless. Or keep your keys.
Use a keypad, phone or SmartWatch.
Replace your lock or don't touch your door at all.
With Yale and August, all you have are smart choices.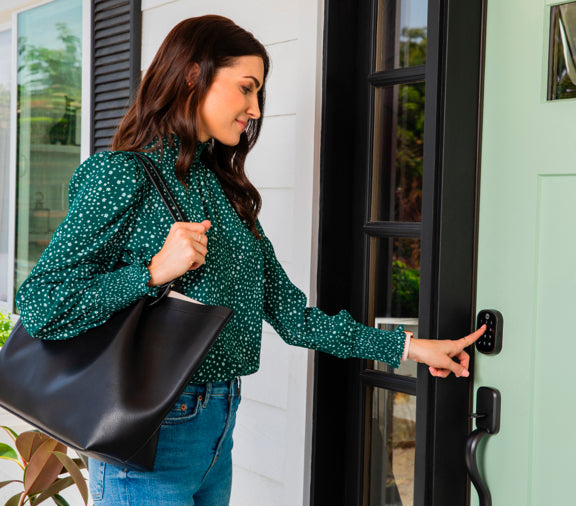 Yale Keypad Locks
+ Replaces current deadbolt
+ Both key-free and keyed option
+ Wi-Fi and Bluetooth available/Yale Access App
+ Works with voice assistants and smart home systems

VISIT SHOPYALEHOME.COM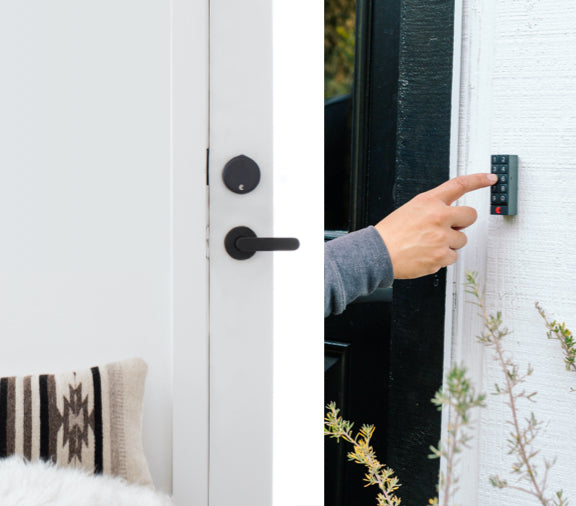 August Wi-Fi Smart Lock + Keypad
+ Great for homeowners and renters
+ Installs on the inside of your door, over your existing deadbolt
+ Keep existing keys August App
+ Discreet keypad on front door

VISIT AUGUST.COM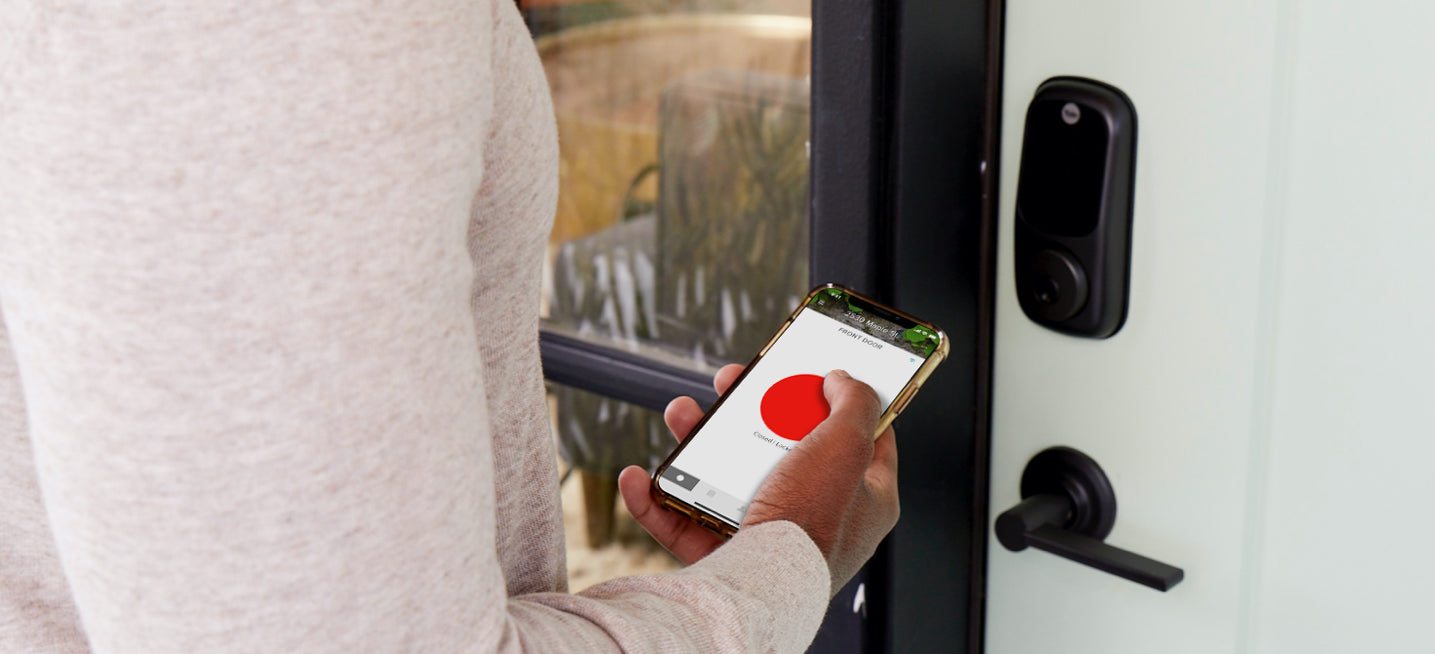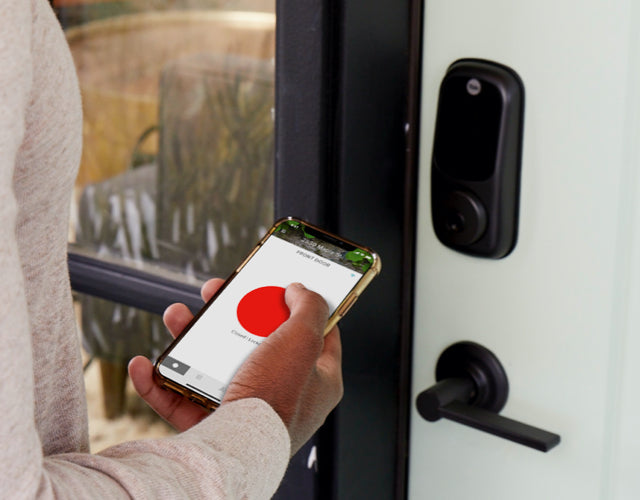 What makes our locks so smart?
Control your door from anywhere
Yale and August locks offer Wi-Fi so you can use your app to remotely lock or unlock your door, check to see who comes or goes like your teenager, grant virtual guest keys and get alerts. Or use your favorite voice assistant to control your door.
Auto-Unlock: Make a grand entrance
Imagine walking to your door and hearing your door unlock, welcoming you home. Yale and August lock syncs with the Bluetooth on your phone when you're in close range.
And when you leave, it automatically locks behind you. Today's cars offer auto-unlock - why not your door?
Shop by lock type
Yale Assure Locks
Go keyless and create unique codes for the keypad. You can also upgrade your keypad lock with Wi-Fi so you can enjoy the Yale Access App for remote access and Auto-Unlock.
Yale keypad locks replace your deadbolt on most standard doors and install in minutes just using a screwdriver. Locks are tamper-proof and come in various finishes to match your door's style.
Shop Yale Smart Locks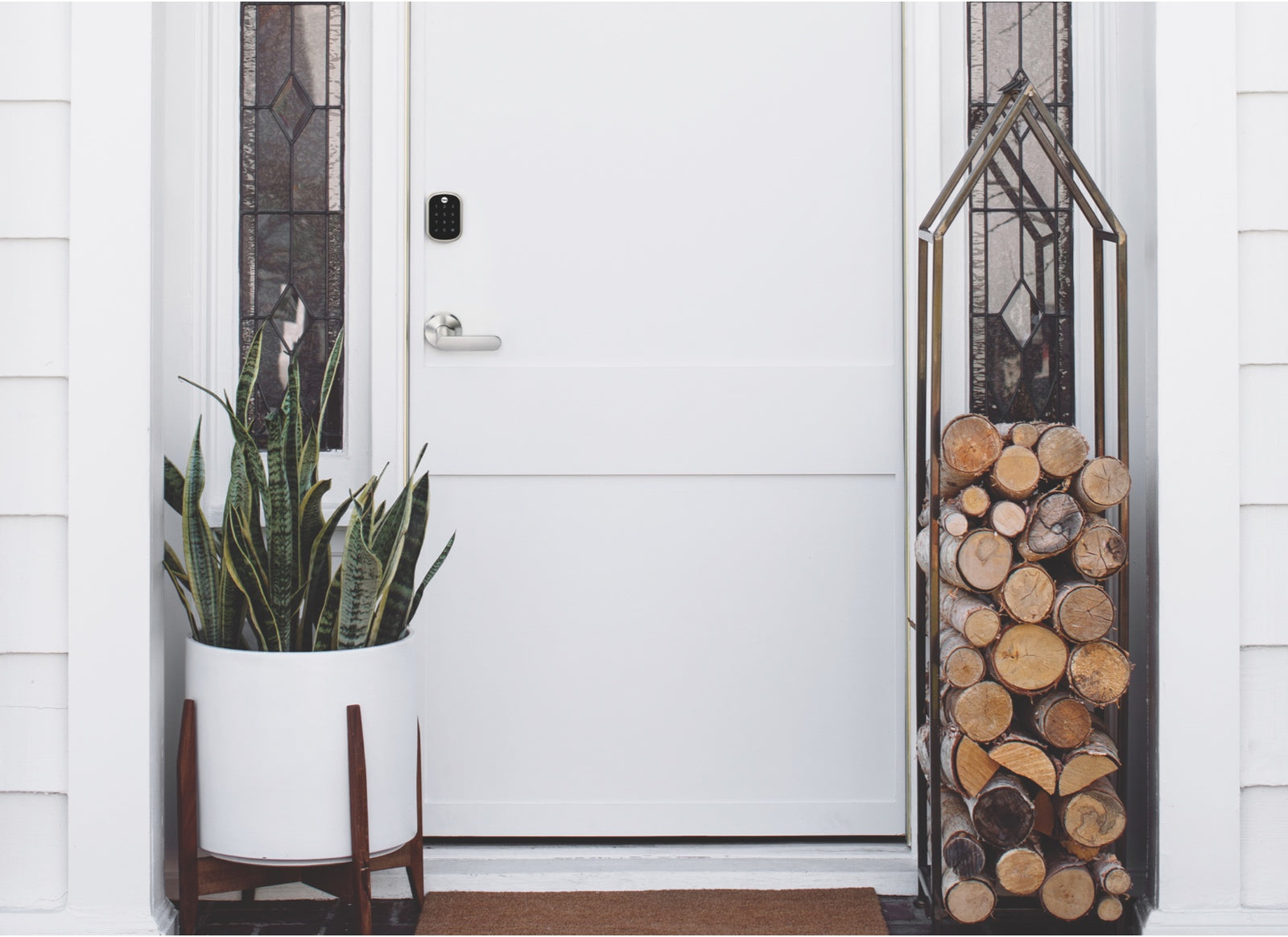 Most Popular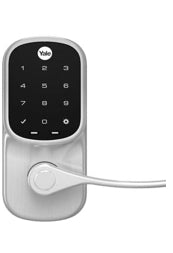 Yale Assure Lever Touchscreen
When you don't have a deadbolt.
Great for interior doors like offices.
Shop Now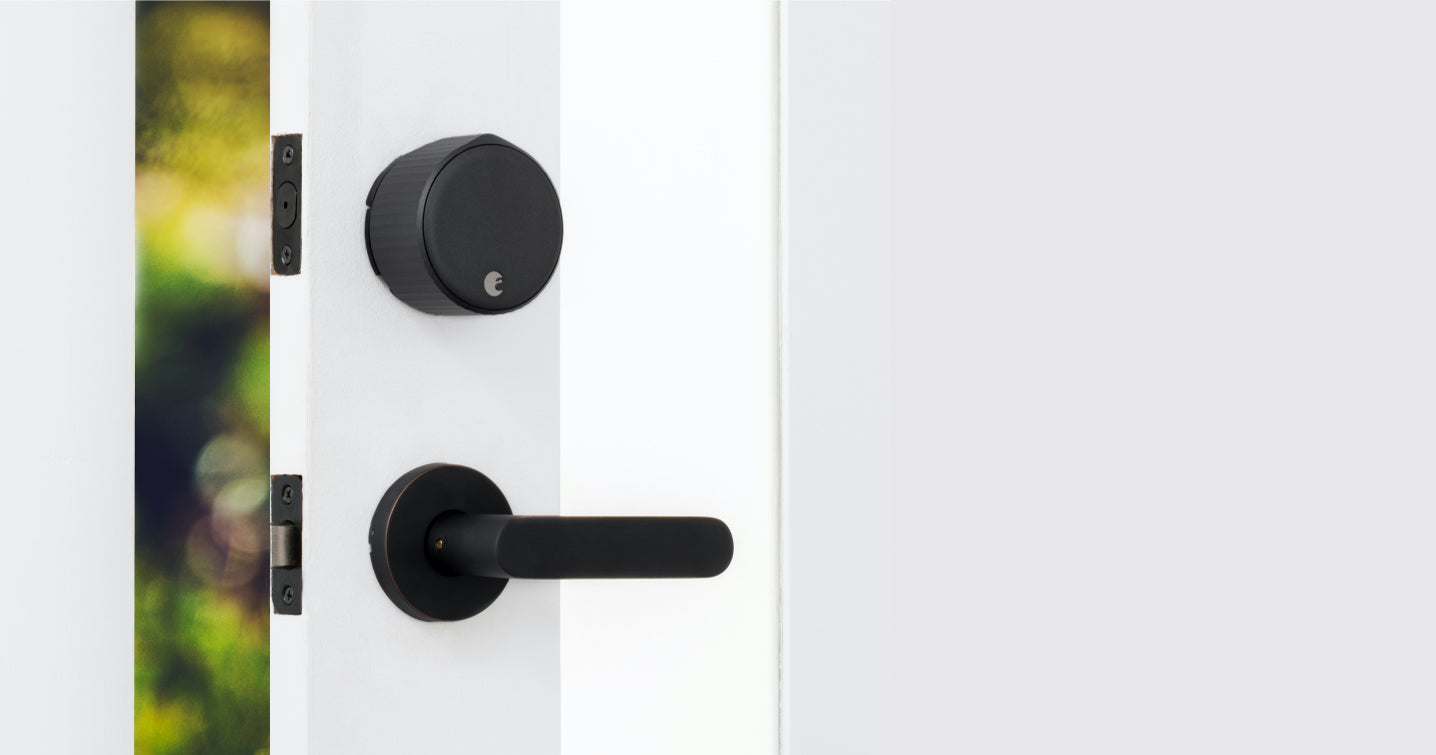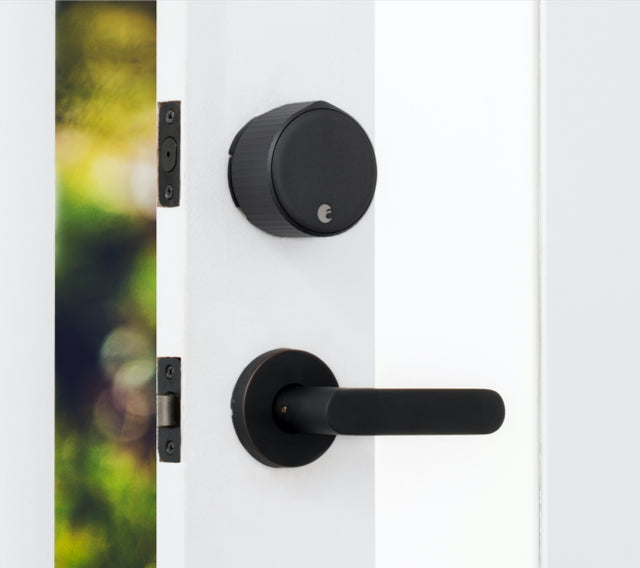 Choose to go retrofit with the August Wi-Fi Smart Lock
Great for both homeowners and renters, August Wi-Fi Smart Locks retrofit over your current deadbolt on the inside of your door.
Keep your front door untouched and your existing keys.

Shop Now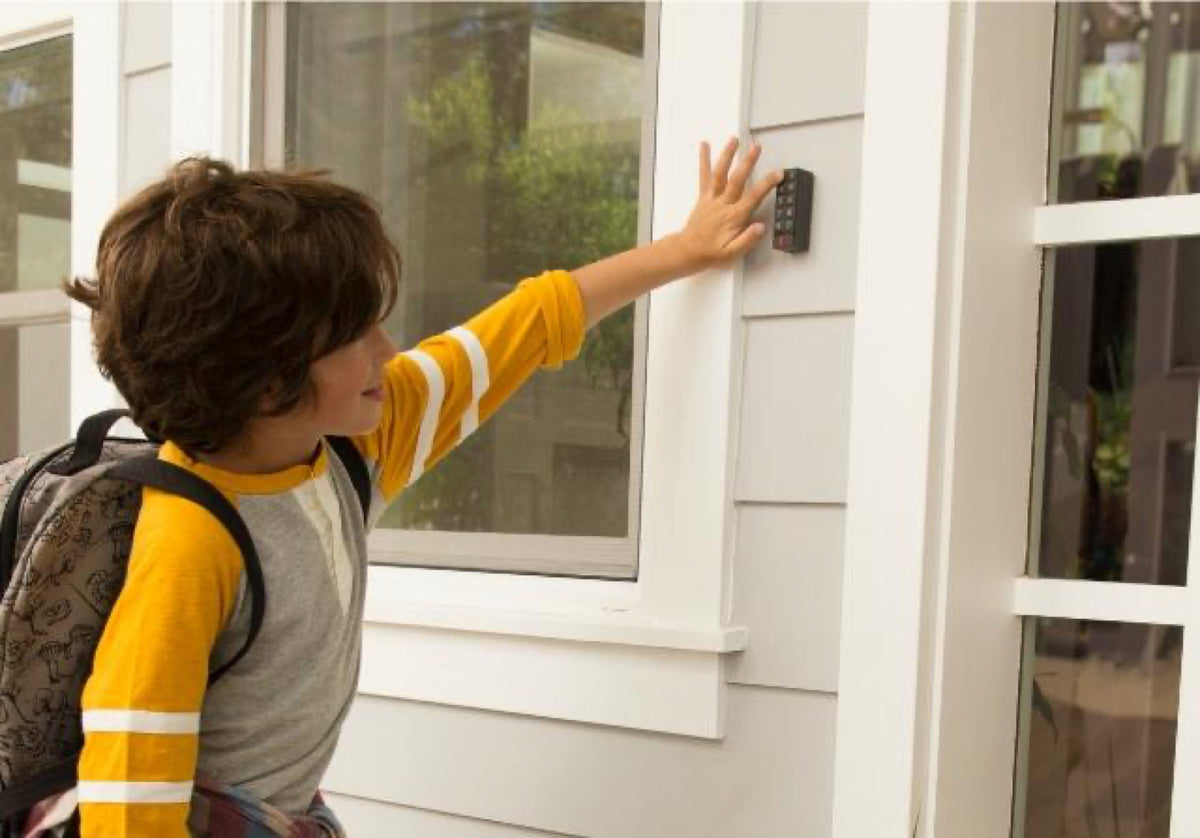 Add a smart keypad
When choosing to go retrofit with a August Smart Lock, you can add a August Smart Keypad. Create keypad codes to unlock your front door without a traditional key or phone. Great for guests, kids, or anyone who needs temporary access to your home. Never leave keys under the mat again.
Choose the right lock for you
Replacement Lock
Keypad lock replaces your deadbolt. Installs on inside and outside of your door.
Retrofit Lock
Installs on the inside of your door over existing deadbolt
Keypad
Create unique entry codes
Optional keypad accessory
No deadbolt
Installs on any door with a single-hole
Interior Door Lock
For your garage, office, side entrance, basement & more
App Features
*Remote access, auto-unlock, virtual keys, activity tracker, alerts, voice assistant integration
* Remote access and voice assistant integrations require Wi-Fi built-in or a Wi-Fi Connect Bridge. Features not available with standalone model.